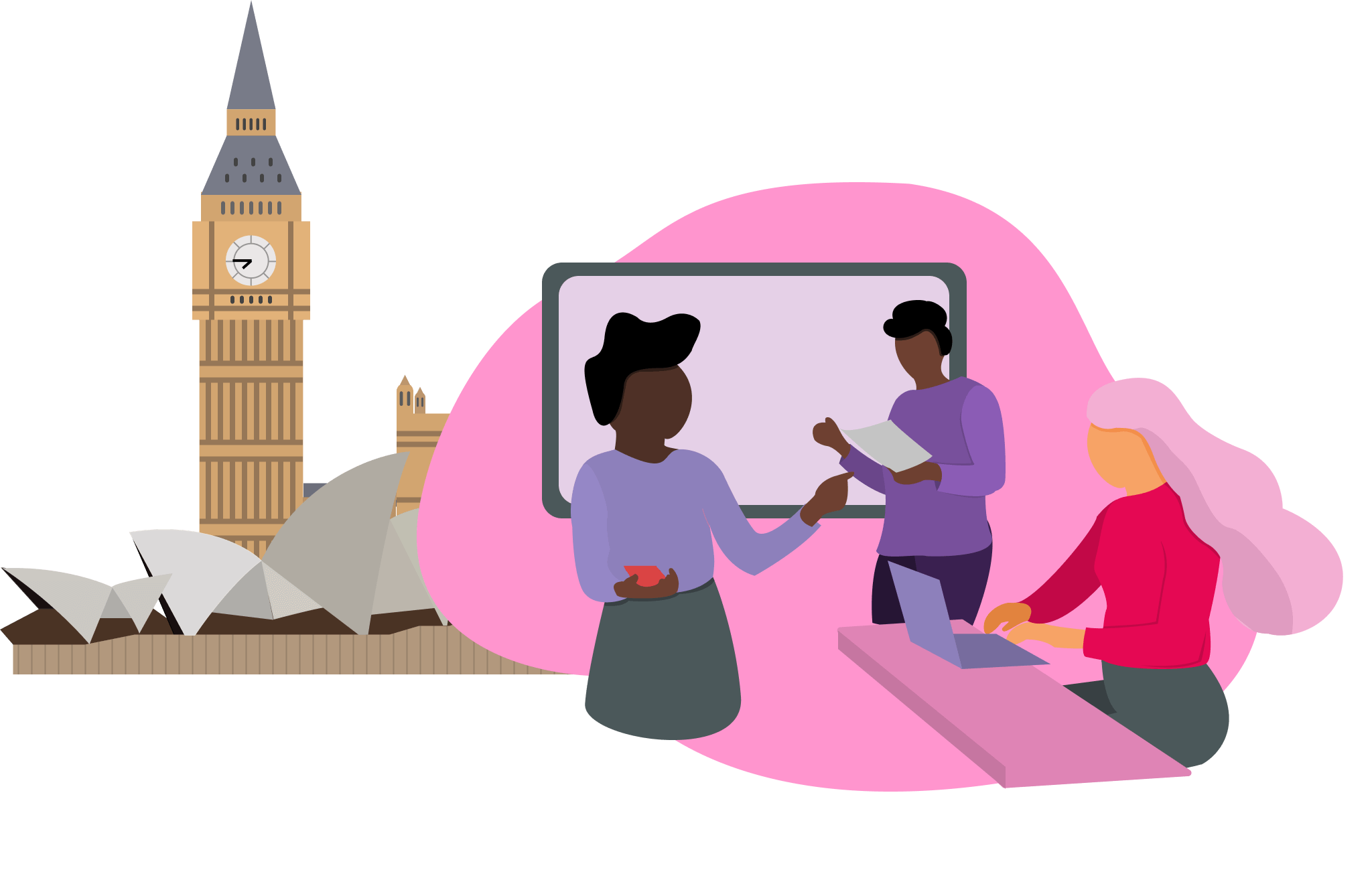 Manage the student journey with ease using SkillsForge
SkillsForge empowers users through the use of innovative functionality and software
READ MORE
Functionality
SkillsForge offers various individual products depending on the needs of your institution and its users. When investing in the SkillsForge software, you can choose to implement one or more of these products to help build your ideal solution.
To find out more about each product and its capabilities, please click the links below:
---
With our highly automated processes and data capture that was previously impossible to achieve, SkillsForge enables institutions to tailor end-to-end workflows that embrace the whole student journey from start to finish. This product can be implemented alongside the Skills Assessment, Development and Tracking product to maximise benefits for both students and staff.
Key Features:
Role specific dashboards
A pictorial representation of the student timeline
Configurable workflows from admission to examination, encompassing the complete student journey
Configurable forms and emails
Digital form sign-off
Flexible deadline and reminder tools
Easy integration with other University systems
Automatic recalculation of key dates (if required)
Calendar integration
SkillsForge provides institutions with highly efficient and effective postgraduate supervision and progression monitoring. The integrated solution can be made bespoke through the use of our powerful workflow scripting, form, email templates, deadline tracking and role-based access control.
See below the different features of this product and how they benefit each type of SkillsForge user.
Students can:
View a record of their progress
View a dashboard showing a summary of progress
View Action Points and Milestones
Digitally record and sign supervision and progression meetings
View a full history of all interactions with the system
Experience automated follow-ups and chasing through the progression monitoring workflows
View their timeline
Supervisors can:
View a dashboard summary of students' progress
View Action Points / Milestones
View a full history of all interactions with the system
Experience automated follow-up and chasing
View Extensive Management Information
Administrators can:
Monitor progress across the department / institution
Identify issues for action through exception reporting
Experience the significant automation of processes and workflows
View a full history of all interactions with the system by all participants
View Extensive Management Information including UKVI (Visas and Immigration) interaction reporting
Institutions can:
Experience two-way data integration between systems such as student records and human resources to provide one truthful version
View deep and broad data for business intelligence reporting
Enable powerful workflows to ensure compliance with the institution's policies
Enable UKVI (Visas and Immigration) interactions to be captured as standard within the processes
SkillsForge delivers an automated training management solution which can be made available to all users, or to agreed subsets of participants using our Role Based Access Control. For example, for universities, the training management solution can be made available to all students and staff, student-only, staff-only or, even more specifically, postgraduate student-only.
With this solution, all courses can be set up within SkillsForge with different publication dates. Once the courses are loaded, course administrators can simply leave the SkillsForge solution to automatically manage bookings, cancellations, etc. This is a highly automated process; very little intervention is required - if any.
See below the different features of this product and how they benefit each type of SkillsForge user.
Key features of the training management product include:
The capture and summary of all development activities
Course booking and attendance statistics
Online course evaluation and reporting
Integration with other operating systems, e.g. HR, Student Records
Advanced searchable course content
Capability to embed the solution into other systems, e.g. virtual learning environments
Students can:
Book courses with ease through the simple course booking and cancellation functionality, including joining waiting lists for fully-booked courses.
View skills that need further development and use our advanced course search to find the right course to enable such development. Please note, this feature is only available when Training Management is implemented alongside Skills Assessment, Development and Tracking.
Capture all development activities
Supervisors can:
See the courses undertaken by students (if enabled)
Capture all development activities
Report on attendance and skills progression
Use Skills Assessment and advanced searchable course content (only available with additional implementation of the Skills Assessment, Development and Tracking product)
Administrators can:
Set up courses with ease and allow for full automation thereafter, e.g. reminder emails, cancellation and automatic offer
Enable online registration
Enable online course evaluation
Use the powerful reporting capability
The SkillsForge solution enables initial skills assessment and the tracking and improvement of skills assessment over time, both per individual and across a population of individuals. Once an assessment of postgraduate skills has been carried out, a training needs analysis can be completed within SkillsForge to highlight the need for further skills development. Suitable courses can then be searched for with SkillsForge's advanced searchable course content, in order to support the desired skills development.
With this solution, users have the ability to:
Reflect on progress
Undertake a skills assessment
Provide/receive supervisor feedback
Analyse training needs and plan development
Search courses and manage bookings
Report on skills progression
SkillsForge is a registered reseller of YellowFin, our chosen business intelligence solution. This tool uses data captured by the SkillsForge system to create comprehensive and highly insightful reports which can be used to improve information management within your institution.
YellowFin can develop a wide range of reports, including:
Automatically generated reports of the institution's annual student completion rate
Reports showing the status of progression monitoring and supervision, by group/cohort or whole population
Course booking, course demand and attendance / non-attendance reports
Performance management status and statistical analysis
UK Visa and Immigration reporting
Provision of completely new insights due to combined analysis of imported data plus SkillsForge data
Ad hoc management information reporting
More can be learnt about YellowFin here: YellowFin BI
HOW IT WORKS
All interactions that take place on the SkillsForge system are captured and stored in our data warehouse, to be archived for as long as the client requires. This data can then be analysed and reported on, either through the existing YellowFin tool provided by SkillsForge, or the data can be uploaded to your institution's own data warehouse to be analysed by its own business intelligence tools. The resulting reports provide insightful information about student progression, courses, completion rates and more.
Reports can be set to run at regular intervals and made available to users through the system or via email. Through the YellowFin solution, data can be displayed or integrated in many ways through extensive visual illustration, including but not limited to PDF, Excel, CSV and PowerPoint.
SkillsForge's business intelligence solution can be bought as a separate stand-alone package, if required.
SkillsForge captures and warehouses all interactions that occur on the system, making our system ideal for UK Visa & Immigration (UKVI) reporting and tracking.
Our business intelligence solution can automatically produce exception reports, to be regularly emailed to relevant parties. Such reports, including "Time Since Last Interaction" can be extremely useful for tracking any impending UKVI issues, to ensure that your institution can easily evidence any important information required by the Home Office.
I am hoping you can convey a special thank you to our colleagues in Skills Forge. The University was able to evidence points of contact for our Tier 4 PhD students. The Home Office were happy with the evidence provided via SkillsForge and did not have any further questions. This assisted the team with smooth audit and positive outcome.
SkillsForge is fully compatible with the 2019 Concordat to Support the Career Development of Researchers. For many years, our solution has been used across a number of organisations to track the skills development of researchers against their chosen career path. SkillsForge's core function is to track and report on the development activities undertaken by users, measured against established targets, and to monitor skills development over time across the institution (both per group/cohort and per individual).