Winners of the 2019 'Best Effect on Business Goals' UX UK Award
It is our pleasure to announce that last night, SkillsForge won the 'Best Effect on Business Goals' award at the UX UK Awards 2019.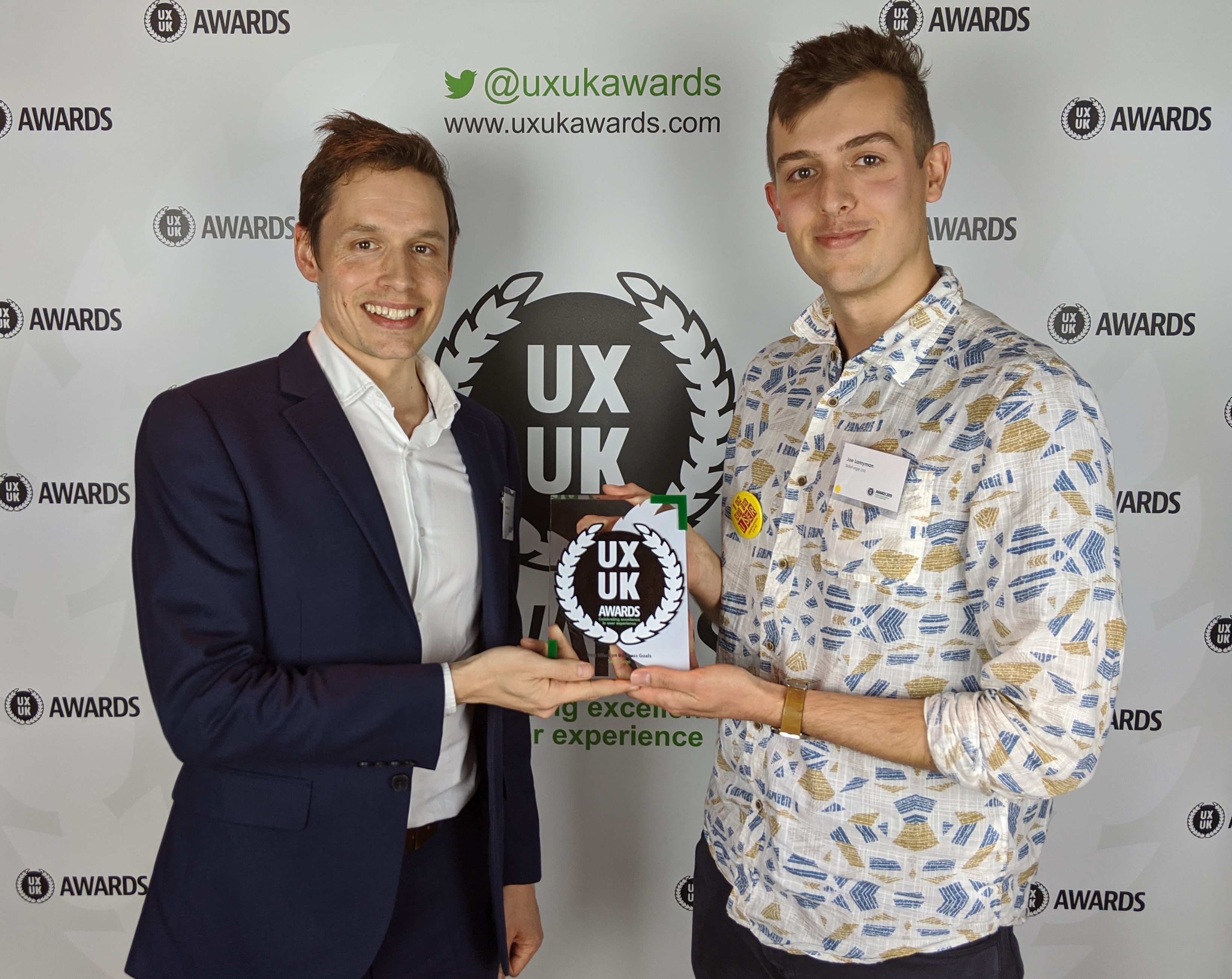 The UX UK Awards were established in 2013, with the goal of recognising "excellence in user-focused digital or service design". Previous winners include Transport for London, the BBC, Just Eat, HSBC and many more.
Submissions opened in July, for which SkillsForge submitted a video detailing our business aims and achievements to date. This was accompanied with a presentation illustrating the positive effect SkillsForge has had on HEIs as well as innovations on existing user experience and human centered design processes.
When the 2019 shortlist was announced, we were stunned to be competing against large companies such as the BBC, HSBC and Bunnyfoot to name a few. It was also eye-opening to see the amazing work done on projects such as SXT Partner Notification Service by Bit Zesty Ltd being recognised.
The ceremony itself was a fantastic event, held at the Crypt on the Green in London on the 21st November. The buzz of being around likeminded individuals and celebrating all the shortlisted projects was electric! It really was an honour to have been shortlisted.
Despite missing out on the 'Best Education or Learning Experience' award to the BBC for their project, BBC Own It App & Keyboard. We were amazed to find that we were a nominee for the 'Best Effect on Business Goals' category.
It was then even more of a suprise when we were named the winners of 'Best Effect on Business Goals'!
For a small team to be recognised for our achievements in user experience over the past year or so is truly an honour. SkillsForge has provided customers with "time efficiency savings averaging at 75%… elapsed time efficiency saving as least 85% on average".
SkillsForge has demonstrated it has a fundamentally positive effect on business goals with our clients. The UXUK award recognises this and is a great accolade to our team.
– From Gary Fawcett, SkillsForge CEO
Thank you again to the UX UK Awards for the consideration of our application and congratulations to all those shortlisted.

---
To find out more about SkillsForge, view our functionality or get in touch with us.