SkillsForge provides time savings of 75%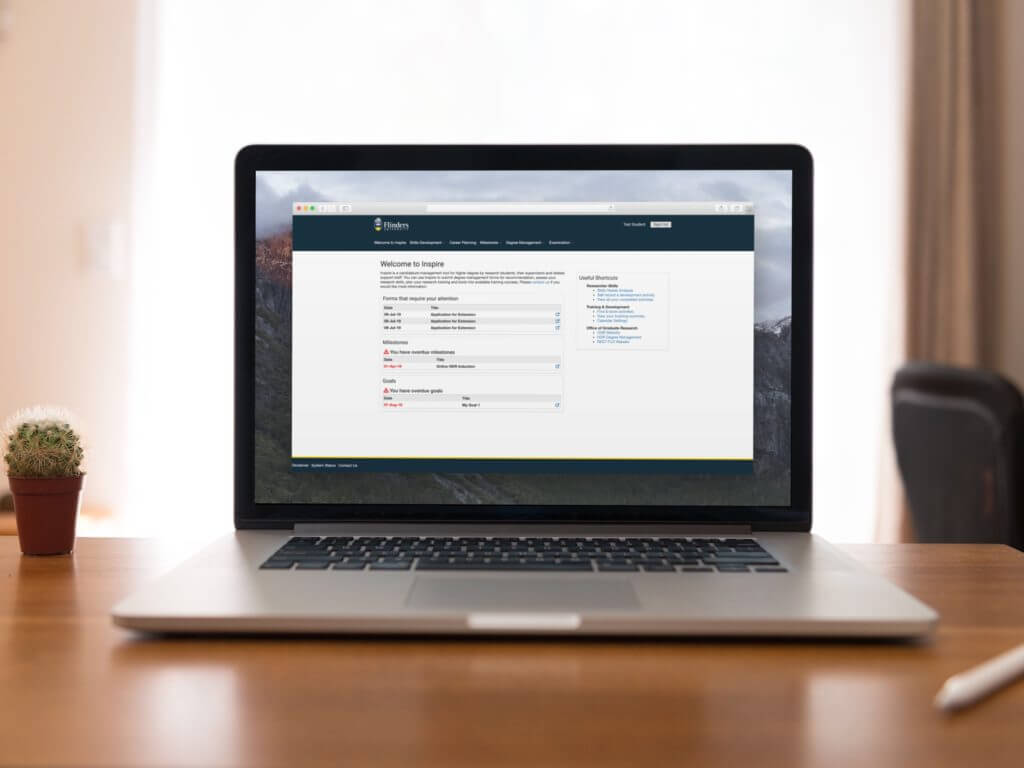 A recent article written by Flinders University, published in the ACGR monthly newsletter, highlighted the significant improvement in process time efficiency and user experience when using SkillsForge.
Time efficiency savings of up to 75% on average across processes and elapsed time efficiency savings of up to 85% on key processes, such as the reduction of elapsed times from 3 months to 2 weeks with one particular process, have been measured. These statistics certainly back up one HDR student's comment when using the new system for the first time 'That is great, that it is so easy!'. When coupled with its integrated business intelligence solution, which provides comprehensive oversight previously impossible, or too costly to deliver, with previous solutions used by universities, SkillsForge can be hugely transformational.
– From Flinders University, ACGR newsletter
Working together with Flinders University in a collaborative approach, SkillsForge delivered the Inspire system in 3 phases, allowing Flinders to see real impact from the start. The collaboration allowed for the development of a system tailored to Flinders University, "I'm glad the Uni now is predominately over that hurdle, has the new Inspire system (it looks great) and I hope future students will find it easier" – Flinders student, May 2019.
To learn more about the functionality and improvements SkillsForge can bring to your institution, view our functionality. If you would like to understand more about how we can develop a system tailored to your needs, fill out the contact form on our contact us page.
---
To find out more about SkillsForge, view our functionality or get in touch with us.